Food Business Operator : Adyar Anandha Bhavan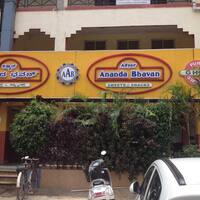 Place : HSR Layout, Bengaluru
Issue : Cockroach smell in Akki Roti
Consumer complaint as posted by Deepak Krishnappa on March 10th in consumercomplaints.in
Hi I had been HSR layout branch of A2B it as spoiler its name here I took Akki roti it had cockroach smell in it people never bother about customer health also pethatic place we told the supervisor but he told to change it for any other thing I took idle but the sambar was not good the taste is also spoiler.You will lose your brand name if it continues.
PESPRO Comments:
It is the responsibility of A2B to follow Good Hygienic Practices and keep their premises Pest free. But the complaint by the consumer by a reputed Food Business Operator is a serious one and doubt whether Pest Management practices are followed there.
Consumer can file a complaint with District Designated Officer (Food Safety ) Bengaluru for taking regulatory action .